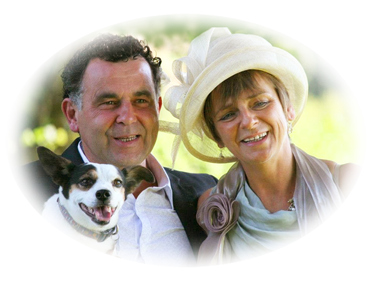 about us
Alain is French Canadian, Brigitte is French and Spot is British.
We got married recently and decided to move back to France after 22 years spent in the UK. We both share a passion for people and history and this is why we have decided to open a Bed and Breakfast in the Somme.

Alain had his own business in the UK as a Landscape Gardener in Berkshire and Brigitte was a Live-in -Carer travelling all over the country. In 2003 we purchased " Les Eglantines" and after 10 years of hard work it is now fully refurbished and the garden is looking splendid !